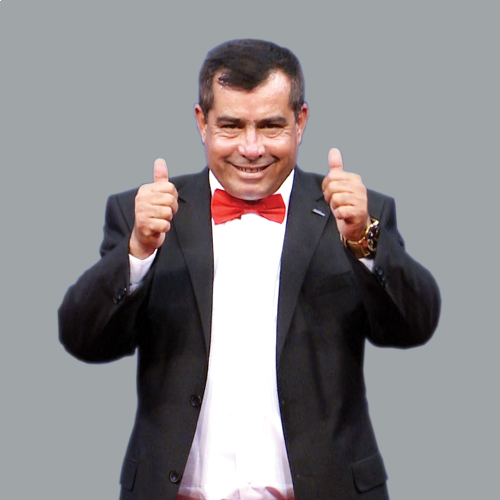 Name: Ali Abdulbaqi Ali
Place & Date of Birth: Erbil / 1970
Marital Status: Married
Education: Diploma / Electricity
Member of Artists Syndicate
In 1991, I participated in a comedy play" Let's Start on Ourselves- Ba La Khomanawa Dast Pebkain", a play written and directed by Mr. Bryar, that was presented and shown on Shaab Hall in Erbil. After that play I continued in several artistic activities on stage and in television, cinema and radio in all three Kurdish, Turkmen and Arabic languages.
1- The total number of plays that participated as playwright, actor and director is 45 plays. Some of them presented abroad, for instance Lank and The Views of My City where presented in Theater Festivals in Baghdad and Turkey.
2- The film "According to the Constitution" which was directed by the late Rahim Zabihy.
3- In local TVs, I have participated in various short dramas.
4- I also have participated in three Kurdish TV series (dramas), "Desperate - Be Omedi, The Loser Winners- Brawa Dorrawakan and Ferries Wheel –Charkhu Falak)
5- I also participated in two TV series in Turkmen language(dramas), "Fear- Trs and Fate- Kadar".
6- For the last three year I am the manager of Hakikat Radio.