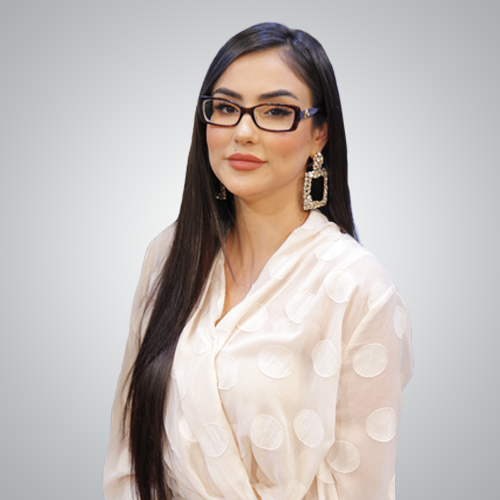 My name is Saz Asso. I was born in 1993 in Tuimalik neighborhood, Sulaimanya. I had finished my primary school at Hawara Barza Primary School, a few years I had accomplished my secondary education and graduated from Jamal Tahir Secondary School for Girls.
In 2009 when I was 16 years old, precisely two years after graduation, I started working in a Mall for almost three months in Sulaimanya. Later on, in 2010 I joined American University to gain higher education certificate Business Administration- Management Department. In 2011 I had finished English Language Courses and acquired English Language Certification so that I had access to start my academic study at the above mentioned university. In 2011 I planned to ameliorate my resume, meanwhile I also wanted to handle some volunteering activities, thus in the same year I acted as a volunteer activist in Kurdistan Child Rights Protection Organization / Ara Sector. I started working as a volunteer at Hiwa Hospital to support children with cancer, at the same time I was in progress to accomplish my college study, and I remained there until 2013. At the last month I became the Director Deputy of Ara Sector, hence as a volunteer I started performing administrative and office tasks. During that time in 2012, for the first time I had been candidate for Women's Leadership Program ( women2women) in the United States.
My first work in media was in 2014 when I first appeared as a TV presenter in NRT TV for a social program. On the same year the American University nominated me the sole female candidate to participate in One Young World Summit in Ireland, through which I became the ambassador of Kurdistan Youth and received a ambassadorship certification, thus for the first time we introduced Kurdistan as a part different from Iraq. Also in 2014, I was the presenter of Rwanga Awards in its first session. As a TV presenter, I continued working in NRT2 until 2015, but due to my final semester at college which required hard working I quit. Once again in 2015 I participated in First Training Course to become a peer trainer. After a month of training with UNFPA, I received a peer trainer certificate from UN. So far as a volunteer, I trained 27 peer individuals at schools, universities, camps in Kurdistan. I had so limited time that I sometimes slept a few hours because of my volunteer work and study. After I stopped working in TV, I started working in marketing and became a Marketing Manager in Suli Media Company and stayed in that position for 2 years( i.e. until 2018).
In 2016, I finished a semester at Charlie's University in the Czech Republic / Prague Economics Dept. In 2016 I graduated from American University. The same year, out of a total of 12,000 students who participated in the women2women Women's Leadership Program, I was asked to become a staff member of the program in the United States, I was monitoring 20 girls from 20 different countries to strengthen the personality and studying courses on human and women's rights and how to address women's issues around the world. As a result I gained international certificate as a young coach in the United States. Once again in 2016, I was the presenter of Miss Kurdistan Program. In 2018 I became the presenter of Kurdistan Kids Voice. In 2019 I signed a contracted with Kurdmax TV as a presenter of social program "Razi Saz" which is running until present.
My life has been very busy. I have never been unemployed,. I have always worked on improving myself and the jobs I perform. If my life restarts again, I will change nothing in it.